Creative. Elegant. Unforgettable.
Lasting Touches
specializes in balloon and event decor designs.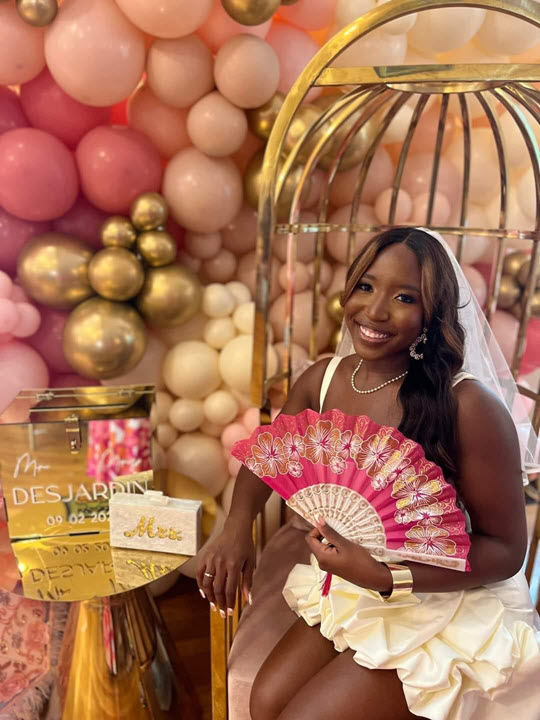 Thank you so much for helping my vision of BREANNA'S PINK MARDI GRAS BRIDAL SHOWER come true. My daughter Breanna Coleman was truly surprised.
Thank you!
Dr. Shauna Reynolds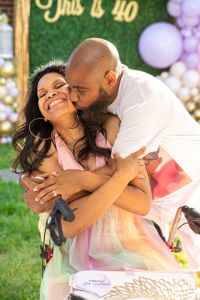 Working with Lasting Touches to plan Darshell's 40th birthday was effortless and they over-delivered in every way. The level of detail for the decorations, balloons, and customer service provided was exceptional. Thank you once again for your outstanding quality and professionalism.
Calvin & Darshell Morgan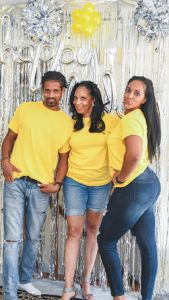 "Thank you so much Janine! You did an awesome job! Lasting Touches has created lasting memories.
My family and I enjoyed your beautiful, creative decorations tremendously. I will be recommending LastingTouches often. Again thank you! Blessings to you and Lawrence!"
Patricia Reed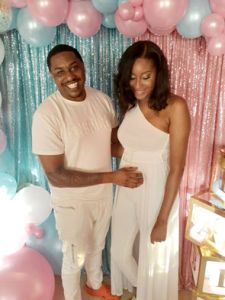 "Working with Janine was amazing. Gave us an incredible first-time experience. The decorations were on point from the dessert table to the balloon reveal. Was on time with everything, and went out of the way to make things easier for us. 
Thank you for everything you did for Tiffany and me."
JT and Tiffany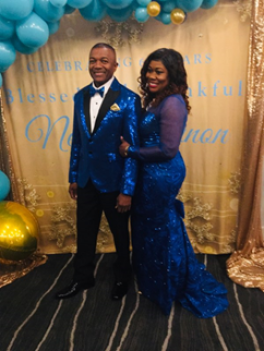 Thanks so much for your beautiful balloon design and the cake table decorations at my husband's 60th birthday party. Your decorations were a beauty to behold and for the night were photographed several times over. These elegant decorations were the center of night's conversation and continue to be the subject of every conversation. My husband was truly impressed and well pleased.
Ms. Janine Carter, from Lasting Touches, was truly creative, patient, professional, and did not miss a detail. She is excellent at matching colors and went more than the expected.
"Lasting Touches" surely created an indelible impression, one that we will continue to remember with glee and full-felt satisfaction! We look forward to working on several other projects together and have my more than 100 percent recommendation.
Thank you a million, for a job that was elegantly done!!!
Dr. Sharon Lennon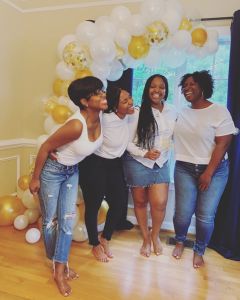 "Thank you for the balloon design. Janine took the inspiration I gave her and made it come to life! I was very pleased with the professionalism from requesting a quote through the website to ongoing communication via email/phone up to the day of install. Mother's Day was even more special because of your creativity and making the process smooth! I will be sure to keep Lasting Touches in mind for all future events!!
Erika Bouknight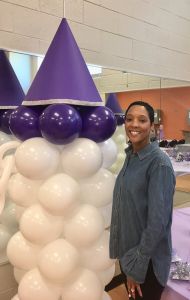 Thank you so much Janine Carter & Lasting Touches for the fabulous balloon designs!  They were truly the icing on the cake for our Princess theme, everyone loved the displays.  Thank you for your professionalism & attention to detail...looking forward to working with you again in the future!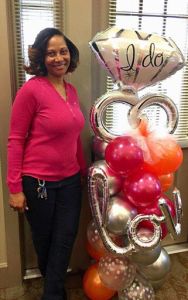 I would like to express my utmost appreciation to Lasting Touches for creating multiple balloon arrangements for my girlfriend's Bridal shower. Because of the variety of designs offered...it so hard to choose! But with your patience, creativity, and professionalism the balloons were definitely one of the highlights of the event. We even used them for the bridal brunch the next day! Thanks, Janine you are awesome!!!
Vernice Colley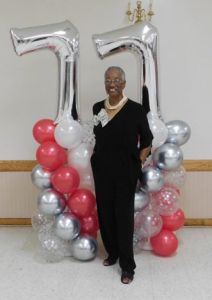 "Thanks to Lasting Touches and the professional workmanship of this company, my birthday celebration was a big success.  The balloon displays gave the banquet hall the added touch needed to make the guests go 'awww' and 'wow.' Moreover, the company assessed the hall to ensure everything was in the right place.  They were prompt and very efficient. I highly recommend Lasting Touches."
Ammie McCoy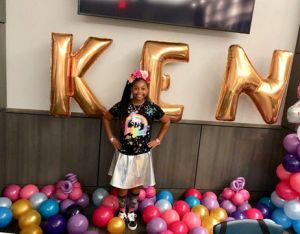 "Thank you Lasting Touches for making my daughter's birthday a dream come true with the balloons. They were absolutely beautiful. The customer service your business delivered is hard to find these days. Very professional and had so much patience with me through this experience. Thank you, I will be using you again in the near future."
Jocelyn Short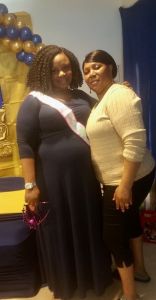 "Thanks so much to Janine Carter from "Lasting Touches" for the balloon decorations for my daughter's baby shower.  The balloons really set the tone for the theme of our occasion, people are still talking about them two days later.  Janine's patience, knowledge, and attention to detail is why I will always consider her first for any future events.  She and her husband Lawrence did an absolutely outstanding job."
Gwendolyn Denise Burns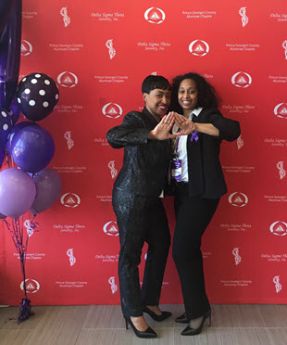 "I am writing to extend appreciation for Lasting Touches' creativity and expertise for our Domestic Violence Summit with the Prince George's County Alumnae Chapter, Delta Sigma Theta Sorority, Incorporated. From the onset of prompt and thorough coordination to the excellent customer service provided the day of.
Thanks to Lasting Touches our event was well decorated, supported the cause and went off without a hitch. All of the attendees raved about the beautiful décor'!!
Your attention to detail, great follow-up on service, and 'patience' are truly appreciated. Great service makes customers feel that you care about developing a long-term relationship that means more than just providing service. Without hesitation, I would recommend Lasting Touches in the future to all my family and friends."
Deanna Lewis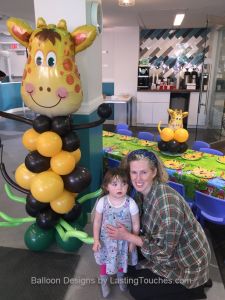 "The Lasting Touches balloon creations that Ms. Carter specifically designed for and delivered to my 2-year old's birthday party were larger than life, beautiful, and the hit of the party. Having consulted with me on the party's theme, Ms. Carter developed, created, and carefully placed at our party a giraffe, zebra, and tiger that are as tall as I am and two perfect tiger and giraffe table pieces. The kids and adults alike loved the designs. I loved the designs. I also loved my entire interaction with Ms. Carter with whom I communicated several times by phone and email. Ms. Carter is knowledgeable about her craft, easy to work with, responsive, flexible, polite, and professional. I unreservedly recommend her and her work and hope to benefit from her craftsmanship again in the future."
Christy Pulfrey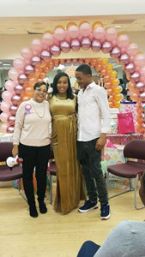 "What a fantastic job Janine Carter/Lasting Touches did in creating balloon memories for my daughter's baby shower.  Janine is not only extremely talented in her craft, but she is very accessible throughout the planning process and was very helpful in assisting us in seeing our vision through to the beautiful end result.  Thank you so much for a job very well done!"
Frances Chichester Robinson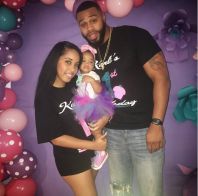 "Everything was beyond what I expected. My daughter's party looked like a scene in a princess movie! Words can't explain how breathtaking the balloon set up was. Janine was very professional, and her work is remarkable. I will definitely be using her services in the future, and referring her to all my loved ones!"
Shakarra Carter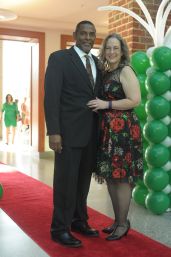 "Janine, I would like to thank you for giving our 40th HSR such a festive look. You delivered on time and were willing to accommodate our requests as well as offering great ideas. If you want a great visual memory for your next event I can highly recommend Lasting Touches, LLC."
Linda Marvin Douglas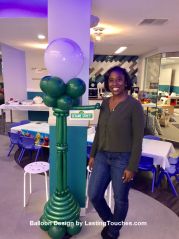 "The balloon designs were simply amazing! They took my son's 2nd birthday party to the next level, and they were a real treat for all of our guests. I can't wait to see what Janine creates next time!"
Chaia Odoms Morgan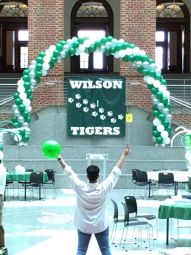 "I was so in awe of Janine's balloon designs!  The time and dedication she devoted to this archway really set the tone for our 40th Class Reunion!!  But believe me, this is just the "tip of the iceberg." I've seen other balloon designs that Janine has posted on Facebook and have been blown away!!  Can't wait to hire her for my next special event!!!"
Lori Smith-Johnson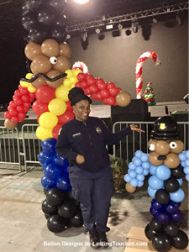 "Thanks so much to Lasting Touches for taking the time out to decorate our kids Holiday party. Janine, you and your husband, Lawrence are the best. I highly recommend them. Very professional. Fast. Came very equipped with everything needed. Even did more than asked, and exceeded my expectations. I will definitely use you guys again at work and personally." 
Officer Arnita Hamilton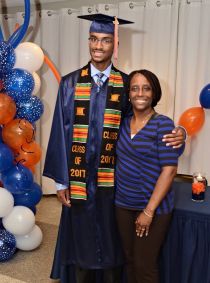 "I owe a ton of thanks to Janine Carter, owner of Lasting Touches, LLC. I have no skills in decorating and Janine was a lifesaver! She did an excellent job in decorating our venue for my son's high school graduation. Not only did she work with me to layout the floor plans regarding the placement of the tables, she transformed the room into a beautiful venue. Her professionalism was outstanding and the price was unbelievable for the services provided. We definitely will ask Lasting Touches to be our decorators at all of our events."
Towanda Brown
Questions about getting started? Contact us for more information.
Providing great customer service is our primary goal!